Schedule for ARRL School Club Round-up
---
Date Posted: 02/12/2017 03:20:17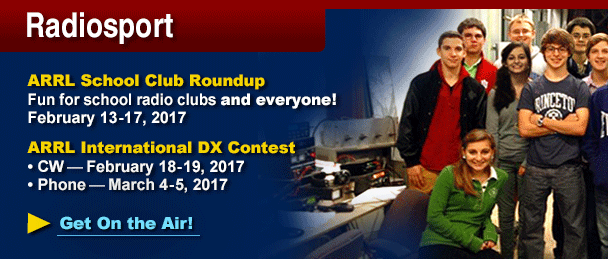 K8TGR OPERATION SCHEDULE FOR WINTER 2017 - SCR.

Club member, we plan on operating the following days and times. Please make every effort possible to be at the K8TGR Ham Shack Room at the High School so that you can get on-the-air and make some much needed contacts.

Tuesday, February 14 - 2:30 p.m. - 5:30 p.m. EST

Wednesday, February 15 - 2:30 p.m.. - 8:30 p.m. EST

Thursday, February 16 - 12:30 p.m. - 6:30 p.m. EST

Friday, February 17 - TBD

Also, we are going to try and have a station setup to run some digital operations as well. This would be a great time for you to get some experience with this mode.
Want to join us?
The Newton Falls Technology and Multimedia Club and K8TGR is open to all Newton Falls students grades 6-12
You are welcome to join us at any time, all you have to do is stop by one of our meetings.
The club meets every Tuesday night (unless cancelled or not a school day) in either Mrs. Donley's room at the High School room 306, or in the K8TGR Ham Shack. If we more locations we will make an announcement.
If you have any questions or comments, please e-mail Mr. Donley at sdonley@nfschools.org or the club e-mail at nfhstmc@nfschools.org