Congratulaltions to J Mays
---
Date Posted: 02/07/2017 11:08:33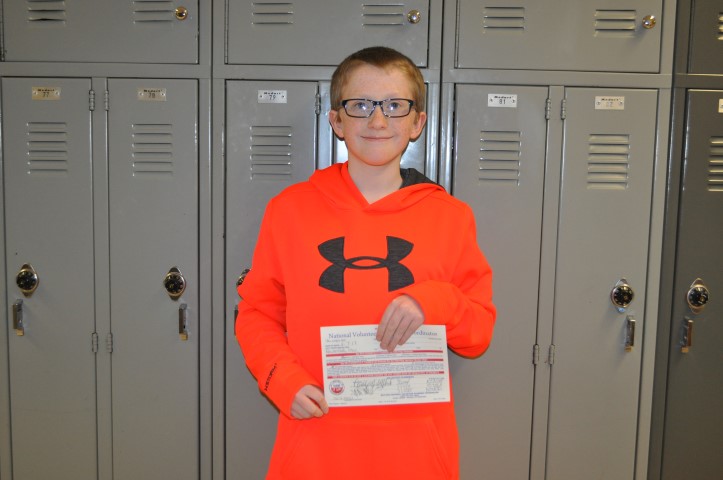 Newton Falls Technology and Multimedia Club - K8TGR - would like to congratulate 6th grader, J Mays for passing his FCC Technician License Exam.

Mays has been with the program from the beginning. He also participated with us during the Special Event Chili Cook-off.

Mays is a great asset to the club, and we look forward to many more years working with him.

Congratulations and great job.
Want to join us?
The Newton Falls Technology and Multimedia Club and K8TGR is open to all Newton Falls students grades 6-12
You are welcome to join us at any time, all you have to do is stop by one of our meetings.
The club meets every Tuesday night (unless cancelled or not a school day) in either Mrs. Donley's room at the High School room 306, or in the K8TGR Ham Shack. If we more locations we will make an announcement.
If you have any questions or comments, please e-mail Mr. Donley at sdonley@nfschools.org or the club e-mail at nfhstmc@nfschools.org