K8TGR - On the Air for November Sweeps
---
Date Posted: 11/20/2016 13:47:36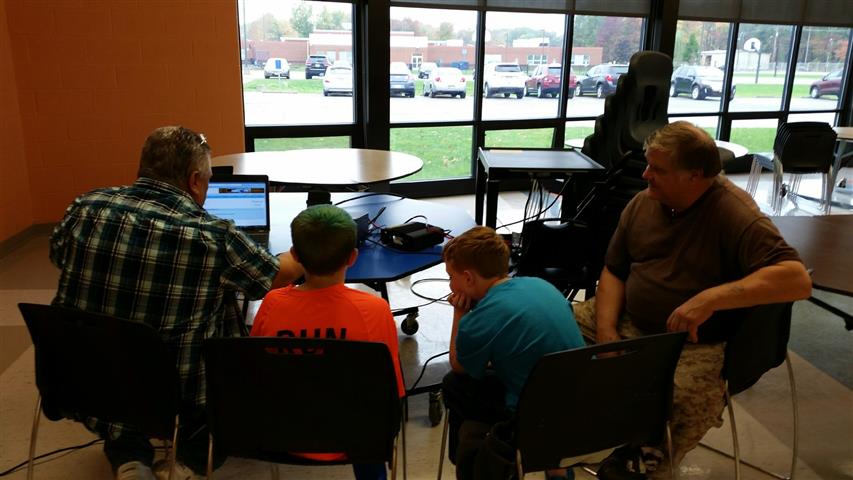 Some club members got together this November and thought they would give it a go for the ARRL November Sweeps contest.

We have some issues with interference back in our HAM Room, so we moved up into the commons area and ran some antennas out to the lights from the front of the school. This really opened up the bands for us.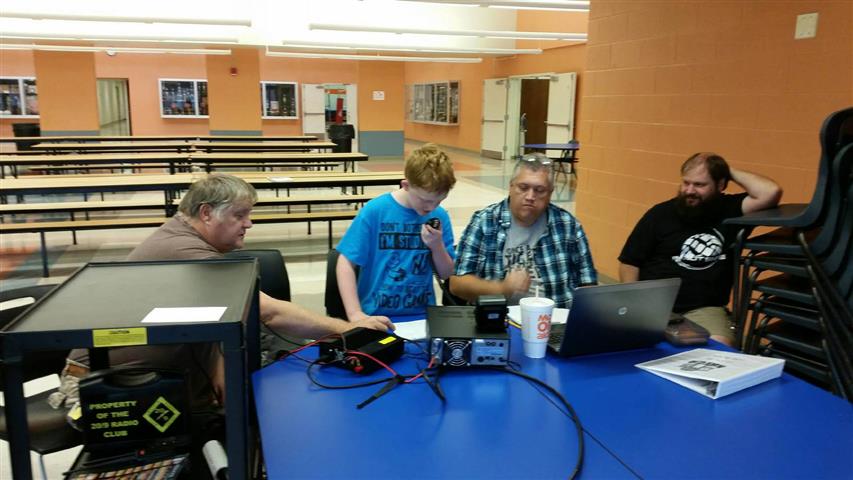 Here is B. Mekker giving a go at trying to make a QSO.

We had a pretty good time on the air and the end result was 101 new QSO contacts for the club. This has been our longest and best session at one given time so far.

Want to join us?
The Newton Falls Technology and Multimedia Club and K8TGR is open to all Newton Falls students grades 6-12
You are welcome to join us at any time, all you have to do is stop by one of our meetings.
The club meets every Tuesday night (unless cancelled or not a school day) in either Mrs. Donley's room at the High School room 306, or in the K8TGR Ham Shack. If we more locations we will make an announcement.
If you have any questions or comments, please e-mail Mr. Donley at sdonley@nfschools.org or the club e-mail at nfhstmc@nfschools.org