The Radios Have Arrived
---
Date Posted: 02/15/2017 08:54:16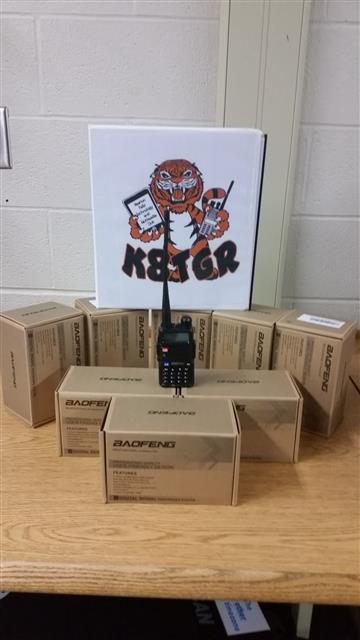 As part of our inaugural year, all students who wished to participate were given access to an ARRL Technician Class Study Guide (to return to the club), their testing fee covered by the club, and their first 2m radio when they passed their exam and got their call sign.

Well, we are starting to get the kids to pass the exam, so we ordered the radios. And they have arrived.

Let the fun begin.

Want to join us?
The Newton Falls Technology and Multimedia Club and K8TGR is open to all Newton Falls students grades 6-12
You are welcome to join us at any time, all you have to do is stop by one of our meetings.
The club meets every Tuesday night (unless cancelled or not a school day) in either Mrs. Donley's room at the High School room 306, or in the K8TGR Ham Shack. If we more locations we will make an announcement.
If you have any questions or comments, please e-mail Mr. Donley at sdonley@nfschools.org or the club e-mail at nfhstmc@nfschools.org
K8TGR - And NFHSTMC is a school sponsored club of
Newton Falls Exempted Village Schools